Well identified collection areas
If it is impossible to reduce or reuse this waste, SILAB makes sure it is correctly collected. Specific and well labeled sorting areas therefore exist for each type of waste.
A dedicated area "SILAB Collects" is available for staff to recycle batteries, neon tubes, light bulbs, printer cartridges, plastic caps, etc.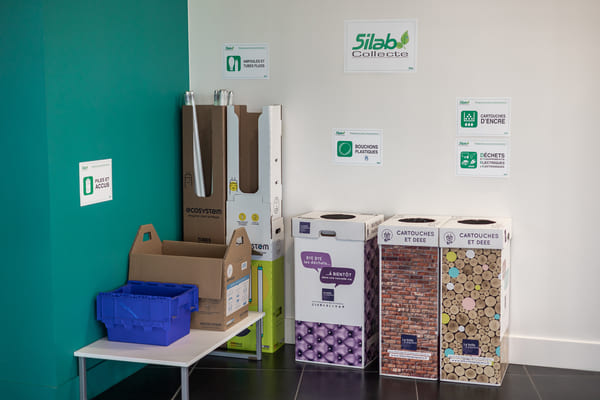 No later than 2025, SILAB will install a dedicated area to centralize waste management at a scale consistent with the development of its activities.
What is the fate of SILAB waste?
SILAB traces the entire trajectory of its waste all the way to its reuse.
Ordinary industrial waste (OIW) : Production of electricity and energy recuperation to power a local factory (Brive)
Infectious clinical waste (ICW) : Production of heating gas for a residential neighborhood of 4,000 households (at 100 km from SILAB)
HDPE plastic : Manufacture of cables, tubing, tubes, water buckets, cleaning product containers, toys, plastic bags, garbage bags, etc.
Cardboard : Production of RCF (Recycle cellulose fibers) that will become cardboard, paper towels, newsprint, writing paper, etc.
Scrap metal : Remelting in a metallurgy plant to create new products
Sediment sludge, soil and filter plates : Preparation of compost according to French standard NF U44-095, used within a radius of 50 km around our site.
SILAB currently has 20 different sorting channels, and the environment team works daily with its dedicated recycling providers to identify new ones as soon as possible.
Give a second life
SILAB practices the optimized management of the end-of-life of its equipment.
Donations of computer equipment and office furniture to a local associations
Donations of personal protection garments to animal shelters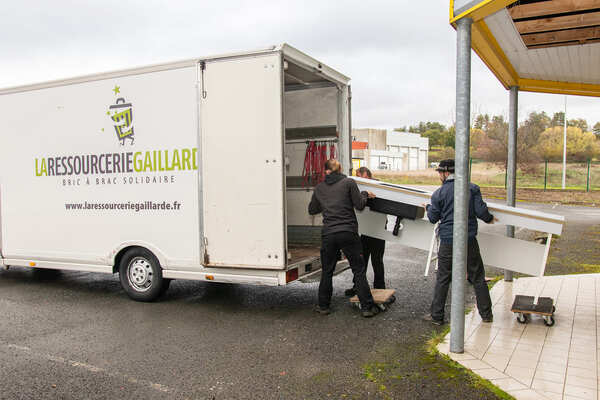 Collective mobilization
For several years, the staff of SILAB and of neighboring companies have participated in the grass-roots World Cleanup Day movement.
In 2023, during this operation of roadside waste collection near our site, close to 56 kg of waste are collected in one hour. Paper, plastic, metal, cigarette butts… this waste is sorted and reused by certified recycling organizations.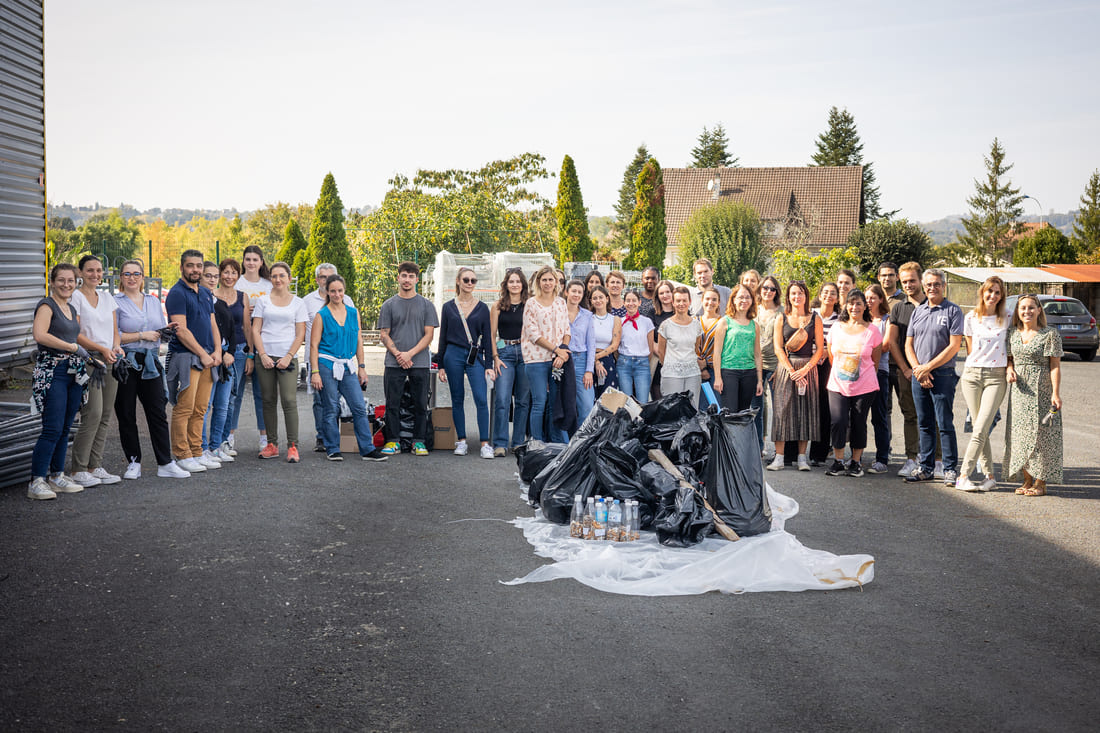 In-house awareness programs
The Environment team conducts regular awareness programs with the staff. Exhibits, sharing information, quizzes, collections… are among the tools used to heighten awareness to this major challenge for saving our planet and for guidance towards an eco-responsible attitude.
During the last European week for waste reduction, for example, an operation for recycling telephones was carried out. They were collected and sent to a specialized company for their reuse or recycling, depending on their state.
European waste week is always a good opportunity to inform and involve employees in dedicated initiatives. In 2022, for example, a phones recycling campaign was carried out. They were collected and sent to a specialized organization for reuse or recycling, depending on their state. In 2023, bio-waste awareness were organized to encourage this sorting.