Reach an optimal level of traceability
Cultivated raw materials
81% of SILAB's supply chains are traced back to the most granular level, in other words the producer or the plot of land. The remaining 19% are traced to the processing site. Indeed, the natural raw materials purchased for the manufacture of active ingredients are dried and ground, which implies intermediate steps that may involve different producers. In particular, this is the case for raw materials grown on a large scale.
Raw materials gathered in the wild
Just as is the case for cultivated plant materials, our teams ensure a maximal level of traceability for plants gathered in the wild in order to comply with existing regulations in the countries in question: 87% of supply chains are traced back to the collection zone, and 13% are traced back to the processing site.
Case of press cakes
Press cakes are obtained by a transformation process that generally requires the use of a large quantity of raw material. Guaranteed traceability in this case therefore can involve a mixture of batches from several producers who harvested raw materials from several plots of land.
Raw materials obtained by biotechnologies
There are two ways of obtaining unicellular organisms: purchasing a strain from a recognized collection or by sampling a strain from a whole plant, a root, etc. in controlled conditions with an experienced partner.
Traceability is therefore maximal.
The process for guaranteeing the traceability of the natural raw material must be systematically adapted to type of raw material in order to remain consistent with existing supply chains and their technical and economic reality.
Monitor and evaluate the supply chains
Resulting from joint work, SILAB prepares contracts with producers and processors in compliance with jointly validated technical criteria (in particular during tests conducted to confirm behavior of the culture in the geographic area chosen). In order to provide its partners with a medium- or long-term view, SILAB prefers multi-year contracts with its suppliers and proposes financial and technical support.
SILAB evaluates its partners with the objective of continuous improvement. Depending on results, the company then prepares plans for inspections and audits to guarantee the correct application of the requirements to which suppliers are committed, starting with the first kilograms delivered.
Specific audits focused on sustainability may also be organized for certain suppliers, focusing on environmental, social and societal criteria, regardless of the country of origin of the raw materials. Depending on the situations, SILAB may also include a third party in its evaluation and in the implementation of possible improvements.
This approach is important for controlling the entire supply chain and the conditions of production and processing of raw materials, in order to ensure compliance with its Responsible Procurement Charter.
Example of Ginkgo biloba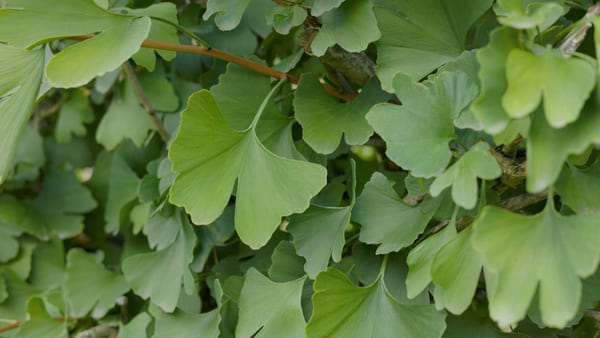 SILAB's development of its active ingredient SENEVISIUM® launched in 2023 was inspired by the extraordinary capacity of Ginkgo biloba to defy the passage of time and by the very high quality of the immune system of this supercentenarian tree with a unique anti-aging biological heritage.
Two French agricultural supply chains (Champagne et Ardèche regions) certified organic by ECOCERT were selected for their sustainable approach.
The traceability, quality and sustainability of these supply chains were guaranteed by follow-ups in the form of regular exchanges with partners involving pre-harvest aspects, in particular by field inspections.