In the framework of its 2022-2024 gender equality action plan, SILAB is very vigilant in guaranteeing strict equality of treatment. This commitment is ensured by the rigorous monitoring of five key axes:
Assess, prevent and reduce salary gaps
Favor diversity of positions
Promote equal access to training and promotions
Create conditions for better reconciling personal and professional life
Work against the different forms of sexual and sexist actions and violence
Remuneration
For equivalent positions and experience, SILAB guarantees an identical initial salary for women and men.
Our dynamic salary policy involves the attribution of individual yearly raises for all employees. Salary level is therefore strongly dependent on seniority and performance, with no gender distinction.
Diversity of positions
Society's tendencies to non-diversity of sexes for certain professions are also seen in SILAB's staff. The elevated general proportion of women in biological professions and service jobs are also found in the company. The same is true for men in digital, IT and industrial jobs.
SILAB is convinced that diversity is a factor that augments performance, and so we are attentive to monitoring the composition of our teams, at the same time as ensuring the absence of gender-based discrimination in our recruitment processes. The company participates in a variety of actions to combat gender stereotypes, in particular by interventions with high school students to point out professions in which women are under-represented, enabling them to envision these opportunities.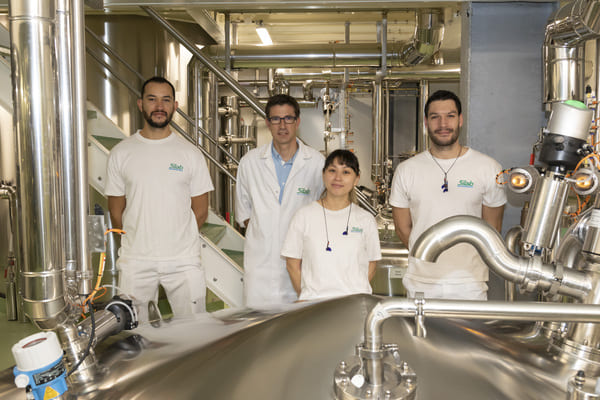 Training and promotions
Every year, the company allocates a substantial budget to training and takes all necessary steps so that employees are active participants in their professional development, in particular by organizing specific interviews with their manager or with HR.
New jobs are created every year and represent new professional opportunities for the company's teams. Upward mobility in the company is accessible to all, with no gender distinction.
SILAB pays special attention to the promotion of women and men in the same proportions.
Our action plan involves continuing to enable every woman or man to occupy positions of responsibility.
Reconciling personal and professional life: the case of parenthood
It is essential that employees have a good balance between their personal and professional lives.
The company has taken several steps to accompany parenthood. The rigorous protection of pregnant women and their working conditions are assured. Every declaration of pregnancy leads to a personalized interview with the woman's manager, the company nurse and the occupational physician if necessary. Access to remote work is broadened as the pregnancy draws to a close.
The return to work after maternal or parental leave is discussed with the person's manager, with a guarantee of organizing working times, in particular in the case of breast feeding. The company encourages taking paternity leave and child care leave. The inter-firm nursery whose project SILAB created and that was built on company property in 2010, helps facilitate the balance between the personal and professional lives of its employees.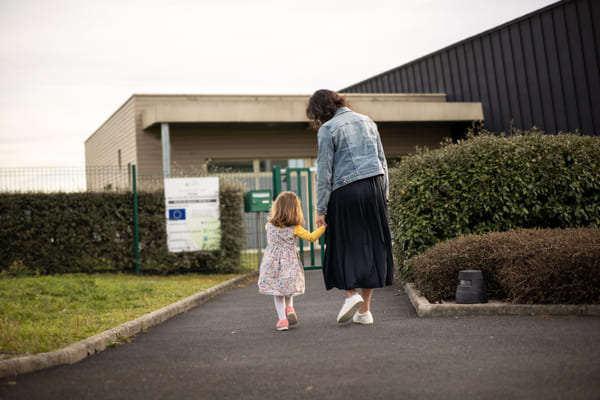 Sexual and sexist actions and violence
It is the company's duty to guarantee its employees a work atmosphere in which everyone feels they are treated with respect and dignity.
In this context, SILAB uses all possible means to prevent and deal with sexual and sexist actions and violence. A digital platform for gathering and managing professional alerts has been put into place and two sexual harassment officers have been named and trained.
These measures enable the prevention and handling of any inappropriate behavior.