PhDs, engineers and senior technicians develop products obtained by high level scientific work, inspired directly by nature and its natural equilibria. They are equipped with cutting edge technologies and tools.
This strategy has enabled SILAB to be positioned as a reliable and long-term partner and to continually surprise its customers by a complete portfolio of natural active ingredients.
The catalog of SILAB Cosmetics contains about one hundred products for the care of healthy skin. In addition, teams in the SILAB Softcare department work on developing active ingredients for the care of compromised skin.
In 2022, SILAB launched three new natural active ingredients, a result of the work of the teams to extend and diversify the portfolio of natural active ingredients: LIGHTSKIN®, APIOSKIN® and REGENIXIR® and has also provided new data for its active ingredient ADAPTONYL®.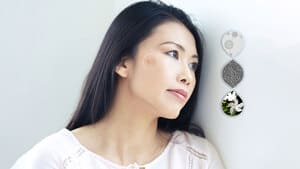 Zoom on… cutaneous immunity
Encounter with Mélanie Mangier, Innovation Management
What is cutaneous immunity?
Cutaneous immunity comprises all the natural defense systems used by the skin to cope with aggressions.
How does SILAB work on cutaneous immunity?
SILAB has been working on this subject for more than 15 years in the form of a continued research program inspired by all scientific developments in the field.
This program started by investigating the defensive role of skin cells such as keratinocytes. More recently, our experience in immunology has led to the understanding of the role of immune cells in the physiology and physiopathology of the skin.
How is cutaneous immunity a lever of SILAB's innovation?
SILAB investigates the biological pathways involved in maintaining the immunity of healthy skin or the regulation of the immunity of compromised skin as new scientific developments emerge.
Our in-house experience in immunology enables us to develop increasingly more innovative biological models that more closely mimic cutaneous physiology or pathology.
What is the originality of SILAB's approach to cutaneous immunity?
We develop our own models in-house, some of which arise from a technology transfer between our scientific partners and our R&D department.
SILAB's extensive immunology expertise now enables our developments to include the study of the involvement of immune cells in maintaining cutaneous homeostasis and their cooperation with the cutaneous system.
What has this research work provided?
This research work has led to the development of cosmetic natural active ingredients that guarantee health of the skin, whether helping it to regenerate with REGENIXIR® or to eliminate harmful cells of the tissue such as senescent cells with SENEVISIUM®.
It also supports the preparation of natural active ingredients for the dermatology and dermo-cosmetics markets for regulating the immunity of compromised skin. In 2016, we launched AD‑RESYL® to prevent the clinical signs of atopic dermatitis and in 2020, ACNESIUM® for treating skin with slight to moderate acne.
SILAB is recognized in this field at the scale of international research. Experts share their results in scientific congresses such as the ISID (International society for infectious diseases) in Tokyo and the WCD (World congress of dermatology) in Singapore.
What are the advantages of this work for the client and the consumer?
As a result of this world-class research in the field, we can propose to customers natural active ingredients based on the latest scientific discoveries in the field of immunity.
Resulting from systems biology research that considers the totality of the skin with all the systems composing it, these ingredients possess transversal efficacies demonstrated using relevant and robust in vitro models.